See how our software development and cloud managed services can help your business grow without compromise.
WE'VE HELPED FACEBOOK, TWITTER, AND DISCOVERY SOLVE COMPLEX TECHNOLOGY CHALLENGES
Affordably accelerate, modernize and protect your business with intelligent technology solutions from Azumo.

Our strategic technology solutions help your business succeed. We've thought through everything you need to affordably build and manage a modern business.
Outsourced software development. We help you accelerate your growth efforts, build within budget, and deliver on time with confidence.
IT operations management is a strategic imperative. In an era of 24/7 availability, our lightning fast responsiveness helps your business stay productive.
The Future is Conversation. Voice apps and Chatbots enable new customer experiences and will power how customers discover and interact with your business.
We Designed Our Solutions To Fit Your Budget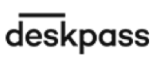 Our clients are as diverse as the technology solutions we create. Each one of them started their journey with us with a simple conversation. We are proud to have worked with many of the world's leading brands and emerging leaders.
"Our platform supports over 50,000 agents and we needed to design and build a host of new services to support our national network of 50,000 real estate agents. We worked with Azumo to help us staff up our software platform redevelopment efforts and they delivered everything we needed"
"They know a lot about the products they build on and were very responsive. They broke down barriers and explained all the intricacies in a way that was easy to understand"
"We needed to wrangle some complex data engineering and visualization and our team was swamped. Azumo came in with a dedicated team that quickly grasped our problem and designed and built our data integration solution. They delivered a clearer picture for our business in a timeframe I didn't think was possible."
"Within hours of adding an Azumo member to our team, he was up and running and contributing to our project. He was professional and quickly made progress. The final deliverable was on-time and easily integrated into our codebase."
Azumo offers a full suite of solutions for software development, managed services and conversational apps.
Accelerate, Modernize and Protect Your Business With Azumo
You don't have to go it alone. We provide a complete approach to your needs that supports every part of your IT process from software development to managed services to conversational apps.
50-60 Francisco St San Francisco, CA 94111
6800 Weiskopf Ave, McKinney, TX 75070

Copyright © 2019 Azumo,LLC. All Rights Reserved