Azumo Helps Innovative and Founder-led Companies Build the Software Solutions they Always Imagined
Hire Top Software Developers for Your Business

Outsourced software development company. We help you accelerate your growth efforts, build within budget, and deliver on time with confidence.
IT operations management is a strategic imperative. In an era of 24/7 availability, our lightning fast responsiveness helps your business stay productive.
The Future is Conversation. Voice apps and Chatbots enable new customer experiences and will power how customers discover and interact with your business.
A Custom Software Development Company for Modern Business
Our strategic technology solutions help your business succeed.
Our Intelligent Custom Software Development Process
"Within hours of adding an Azumo member to our team, he was up and running and contributing to our project. He was professional and quickly made progress. The final deliverable was on-time and easily integrated into our codebase."
Saves Your Business Money

"Our platform supports over 50,000 agents and we needed to design and build a host of new services to support our national network of 50,000 real estate agents. We worked with Azumo to help us staff up our software platform redevelopment efforts and they delivered everything we needed"
"Azumo is one those rare companies that understands the intersection of technology, its relation to business enablement and customer experience. Their commitment to quality is exemplary. We couldn't be happier with our choice of a partner and vendor."
We Designed Our Custom Software Development Services and Technology Solutions To Fit Your Needs
Custom Software Development Company Your Business Needs

We design and build fast, simple and elegant user interfaces able to run in multiple browsers, mobile phones and tablets, with React, Angular, Python, Node, Golang and Ruby.

We build with cross platform tools like React Native and Flutter to cover both iOS and Android. These can get the most out of your budget. If you prefer native development instead we have those skills too.

Everyone is leveraging the cloud for some part of their business today. But are you designing your applications to take advantage of AWS, Kubernetes, and Docker. We can help you build and manage for the cloud.

We've built solutions across emerging technologies. Let Azumo design, build and manage your Blockchain, IoT, and Robotic Process Automation solutions.
The Future is Conversation. Voice apps and Chatbots enable new customer experiences and will power how customers discover and interact with your business.
With our seasoned software engineers, we've been able to tackle some difficult challenges over the years, including migrating, modernizing and securing legacy systems that are decades out of date.
We build beautiful cross platform applications in React.

Software Development Company Domain Experts Across Several Modern Platforms and Languages
Proven history building data driven intelligent apps.

Azumo creates scalable cloud apps in Nodejs.

Deep experience developing for Ruby and Ruby on Rails.

Azumo creates engaging Alexa Skills.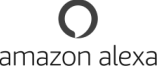 Deep experience developing for C# and .Net Core.

We build, launch and manage your Messenger Chatbot.

Azumo is a custom software development company that offers a full suite of solutions for software development, managed services and conversational apps.
Accelerate, Modernize and Protect Your Business With Azumo
You don't have to go it alone. We provide a complete approach to your needs that supports every part of your IT process from software development to managed services to conversational apps.
50-60 Francisco St San Francisco, CA 94111
6800 Weiskopf Ave, McKinney, TX 75070





Copyright © 2019 Azumo,LLC. All Rights Reserved