Azumo has seasoned Amazon Alexa Skill developers who have created engaging voice applications for brands of all sizes
The Future is Conversation: We are Amazon Alexa Skill Developers
We have a longtime focus on Alexa Skill development. Azumo's team of Alexa developers can help your company extend your digital reach through a custom skill on millions of Amazon Echo devices in homes and offices around the globe.
At Azumo, we believe the Future is Conversation. Voice applications like those offered by Amazon Alexa are rapidly becoming the most important interface for how your customers engage with your brand.
"They developed an Amazon Alexa Skill, which distributes our content throughout that platform, using proprietary technologies and Amazon's infrastructure. The work was highly complicated and required a lot of planning, engineering, and customization. Their development knowledge is impressive."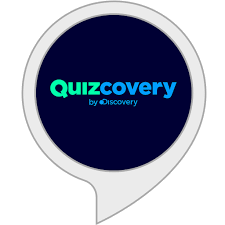 Product Owner - Discovery Networks Latin America
We can assess and guide you through the Alexa Skill Development process
Why Now: Voice Application Growth and the Voice First World
Amazon Alexa and its hardware products like the Amazon Echo and Amazon Show are now found in over 100 million homes. And more, the reach of Alexa has expanded to non-Amazon devices like wearables, your mobile phone, the car, and other daily use devices like the outdoor grill. The adoption of Amazon Alexa is on a torrid pace.
Over 100,000 Skills
For 2019, Amazon expected to ship over 140 million units. Similar to web adoption in the 90s, companies of any size can build an Alexa skill to participate in the growing opportunity. So far there are at least 100,000 published skills in the Amazon Alexa Skill store, and that number continues to grow.
Voice is the most Natural Interface
Voice is the simplest way to interact with many digital systems. Voice interactions make computer-related tasks such as searches simple and readily available to a broad audience of users, such as those with limited computer skills or the disabled or those with their hands busy doing other things. Devising a custom Alexa skill means that you are placing greater access into the hands of your users.
Smart speakers in the home such as the Amazon Alexa powered Echo and the Google Assistant backed Home create a seamless path for people to connect with their daily sources of information, entertainment and productivity.
As voice application developers for Amazon Alexa and Google Assistant, we have been called in to voice enable devices that go beyond the Echo or Home. From medical devices, to copiers to kitchen appliances, the voice application revolution is driving the next decade of technology innovation.

Conversation Business Solutions
Your voice powered application can allow your team to be more productive throughout the day through easier search and querying of data with your voice. By incorporating voice applications into their workflow, they can get more done.
How Do You Create an Alexa Skill
Working with Alexa to develop your own custom skill can seem a little intimidating at first, but there are actually only a few simple steps to creating a brand-new Alexa interaction on your own. And yes even though we are a bespoke developer of Alexa Skills, if you are thinking of creating your own Alexa Skill with a few simple capabilities using the Alexa Skill Development Kit may be your best first option.
Design a road map for how to create an Alexa Skill for your user interface
This crucial first step involves creating a road map for how you would create an Alexa skill. Think about how you want people to interact with Alexa and how they really will interact with it. While some users naturally understand how to interact with Alexa, many others will assume that a voice interface will behave similarly to other natural voice interactions.
A few questions to consider when thinking about how to create an Alexa skill should include the following:
What user requests can this skill manage (these are the intents)?

What words will users need to speak to get a response?

What words will Alexa supply in the response?

How will you manage unclear or inappropriate language?
In any given interaction between speakers, there are plenty of instances where the words alone do not always adequately relay meaning, such as inferences or idioms. Your UI will need to incorporate an understanding of how people are likely to act.

Try Building with Amazon Alexa Developer Console
There are several great tutorials on how to use the console if you are a developer and want to get started. We'd recommend this as the first stop for any developer, so you can head on over to the Amazon Developer Console. Select "Your Alexa Consoles," "Skills" and then "Create Skill"to begin development.
Then name your skill. Make sure you choose "Custom" for your model. If you are a developer and confident in your own ability to create an Alexa skill the Amazon Developer Console is the best first stop.
Create the Interaction Model
Your skill now needs an interaction model that includes the intents (what kinds of requests your skill is going to manage), sample utterances (what people will say to get a response) and the dialog model (the information and prompts for Alexa). This work can be done via Amazon Lex service or through a 3rd party dialog flow engine or natural language service. Our perspective here is based on your needs as the customer.
If you believe your skill is simple and easy to maintain on your own, then we would strongly suggest using the Amazon supplied tool kit. However, if you have proprietary data or will need more complete control we would suggest taking using a 3rd party service.
The simplest start here is to begin with an AWS Lambda function that lets you run your code without needing to manage any servers. Lambda allows you to build your Alexa skill using Node.js, Java, Python or C#.
After you update your skill with an endpoint, make sure you test your code using either an Alexa device or the "Test" page. At this stage, you might also want to run a beta test in order to fix any bugs before moving to the submission stage.
Submit your Alexa Skill for Certification
When you are sure that your Alexa skill performs properly, check out Amazon's checklist to ensure that you have addressed all the requirements needed to get certified. You can then apply for certification. The "Launch Your Skill" page helps you apply and gives you an idea of what your skill will look like when it is made available to the public. From our experience easier skills can take 2-3 days for certification if everything runs smoothly.
Maintaining and growing your Alexa Skill

To create an Alexa skill takes some thought about how your users will interact with it, but the actual development process is straightforward. While Amazon provides quite a few supplemental documents to help you along the way, building a good Alexa Skill is complex and managing it over time can be quite complicated. Azumo, as an Alexa Skill Development company, can help you build and manage your skill.
The Best Bots are Domain Specific and Task Driven
Azumo's Alexa Skill Development Process
Azumo has been developing conversational applications, chatbots and voicebots since our inception. We have developed solutions that take advantage of Natural Language Processing and Machine Learning and we are also building Amazon Alexa Skills that run easily and simply. Azumo's team of conversational design specialists can build Amazon Alexa skills that match the needs of your business.

When building a great voice application, we always start with the basics. What we refer to as our 3-step DAP (Design, Audience, Purpose). We take this approach because we know that the best chatbots are Domain Specific and Task Driven

We work with you to consult on the best approach for designing your Amazon Alexa Skill and then create a baseline voice application. Typically our process and proprietary software allows us to build voice application and chat application in half of the time it would take others.
Crafting a great voice experience is different than building a mobile application. Not only does fluency in language matter but also robustness in what the application can do. Our team of conversational engineers are able to blend both conversation structure and software development to create interesting voice-based experiences.

Built by Conversational Engineers
Great Alexa Skill Development Can Touch All Aspects of Software
We design and build fast, simple and elegant user interfaces able to run in multiple browsers, mobile phones and tablets, with React, Angular, Python, Node, Golang and Ruby.

We build with cross platform tools like React Native and Flutter to cover both iOS and Android. These can get the most out of your budget. If you prefer native development instead we have those skills too.

We've built solutions across emerging technologies. Let Azumo design, build and manage your Blockchain, IoT, and Robotic Process Automation solutions.
Everyone is leveraging the cloud for some part of their business today. But are you designing your applications to take advantage of AWS, Kubernetes, and Docker. We can help you build and manage for the cloud.

The Future is Conversation. Voice apps and Chatbots enable new customer experiences and will power how customers discover and interact with your business.
With our seasoned software engineers, we've been able to tackle some difficult challenges over the years, including migrating, modernizing and securing legacy systems that are decades out of date.
We Are Alexa Skill Development Experts. Connect with Azumo for Feedback on Your Skill
A Few Frequently Asked Questions
Why choose Azumo for Alexa Skill Development?
The very first application we built was a conversational application for Twitter back in early 2016. Since then we have developed chatbots, voicebots and Amazon Alexa Skills for start-up to companies of all sizes.
What industries are best suited for Alexa skills?
There are great use cases for Alexa skills in virtually any industry, both for consumer applications and enterprise applications for employees. Here are a few of our favorite categories of skills by industry:
Entertainment: Movies and concert information, schedule updates, trailers, etc. Just think about fans ordering their next hot dog or beer at the game and not having to ever leave their seat or reach for their wallet.

Finance: Investment advice, stocks updates and share price alerts, or make trades with Alexa.

Restaurants: Place orders, book reservations, search for menu options and prices. Or even manage the restaurant from books, to inventory, to hiring.

Healthcare: Scheduling applications for consumers, symptom checker and advice, prescription ordering.

Travel: Ticket booking, hotel reservations, and travel tips for consumers.

Enterprise: Manage more of the business through intelligent process automation with the help of a chatbot or voice application especially when your workforce has their hands busy.
I am not in the US, what about Alexa Skill Development for my country and language?
Today, Alexa is even more ubiquitous than ever before. In fact today there are over 100,000 skills, with Alexa in 80 countries and providing service in 14 languages and variants. At Azumo we are a proven Amazon Alexa Skill developer and have successfully launched skills across 15 countries and regions (U.S., Mexico, Brazil, and South America), as well as in English, Spanish, and Portuguese.
What tools do we use to build Alexa skills?
There are many ways to build your Amazon Alexa skill. Amazon offers a great skills Kit for beginners looking to create a skill. If you are ready for DIY experience and then the prospect of managing the Skill going forward we would strongly suggest taking their native approach. Azumo has been building chatbots and conversational applications for years. With our Alexa Skill development experience, we have the ability to use any tool kit available to build a solution. We have developed on AWS, with Node.js, C#, Python and more. We have also built our own solution that allows our customers to develop and manage their Amazon Alexa Skill faster and easier.
How hard is it to publish an Alexa skill?
The process of publishing an Alexa skill is very straightforward, and not unlike publishing an app to the Apple iTunes or Google Play store. And we can work with you to care of publishing your skill and keeping it in good standing after the certification process
Are analytics available to measure skill usage?
Understanding usage, delight points and areas of improvement are necessary for any software development output. Voice applications like Amazon Alexa are no different. Amazon includes a metrics dashboard as part of the Alexa skills Kit. From that dashboard, you can see data from your skill about customers, sessions, utterances, and intents. We also provide our own analytics as well as integrations to a host of third party tools.
What are the trends in home assistants and voice apps?
Here are a few recent statistics:
The age of AI is upon us as companies of every size can now take advantage of artificial intelligence to power their business. Check out this great report from McKinsey: Artificial Intelligence Takes Shape
Over a quarter of US adults now own a smart speaker like the Amazon Echo (Techcrunch)
Why Choose Azumo for Alexa Skill Development
We are one of the fastest growing software development companies in the US. We focus on providing you - our customer - a fabulous experience


Build Performant Solutions
Each One of Our Customers Started With A Conversation






"I'd been told that to create this Alexa Skill would cost tens of thousands of dollars, which was way more than we could spend. What's amazing is that Azumo not only understood what we wanted, but they did it for a small fraction of the cost."
Innovation - Episcopal Church of America
Accelerate, Modernize and Protect Your Business With Azumo
You don't have to go it alone. We provide a complete approach to your needs that supports every part of your IT process from software development to managed services to conversational apps.

We built Azumo with a purpose of helping companies of all sizes take advantage of the powerful confluence of data, cloud and AI. As we began working with more and more customers, we found that many of our clients wanted to also harness the power of a range of modern frameworks and technologies. So we expanded our business to meet our customers' needs.
Today, as an outsourced software developer we deliver tremendous value to founder-led companies, innovators and any businesses seeking to modernize.
ATS Integrations
Stripe Integrations
Twilio Integrations
San Francisco + Argentina + Colombia + Dominican Republic + Uruguay
3130 Alpine Rd
Suite 288 PMB 485
Portola Valley, CA
94028

Copyright © Azumo,LLC. All Rights Reserved