Azumo has developed Facebook Messenger Chatbots for customers around the globe. Our Chatbot Software Service helps businesses like yours connect with their customers messaging on Facebook.
FACEBOOK MESSENGER CHATBOT SOFTWARE SERVICE

Each One of Our Customers Started With A Conversation












"They know a lot about the products they build on and were very responsive. They broke down barriers and explained all the intricacies in a way that was easy to understand."
Chatbot Software Service for Facebook Messenger
WE BUILD.
Your chatbot using our ACE software
WE LAUNCH.
Your chatbot on Facebook or the Web

WE MANAGE.

Your chatbot using our Always-on Service
You won't have to spend ages learning how to build a Chatbot or worrying about it. We will do it for you. So you can take advantage of your customers messaging on Facebook.
See How You Win by Having a Chatbot on Your Facebook Page or Website
Schedule Appointments for Business
Connect your chatbot and lead generation activities to your appointment scheduling. That way you can focus on doing business and executing on sales while the bot places meetings on the calendar.
There is lots of choice for customers. Almost anything is an internet search away. A Facebook Messenger Chatbot that integrates with your website is the fastest way to qualify inbounds and grow revenue.
Answer FAQs Automatically
Spend less time answer the same questions over and over. Hand that customer support action to your chatbot, so visitors can get the answer they need faster and you can focus elsewhere.
If you are bombarded by inbound questions, a chatbot can be the best way to organize and categorize interest. Then you can push visitors into the best order for follow-up.
What, you sleep? Don't worry, your chatbot won't and can handle things while your team is not available. A chatbot can be an intelligent virtual assistant answering your web-based inbound visitors every day.
Route Hot Leads to Humans
Give your visitors a choice to connect with a live agent when they want. Our chatbot software service allows you to route conversations to you when a visitor needs a little more information.
The Best Chatbots are Domain Specific and Task Driven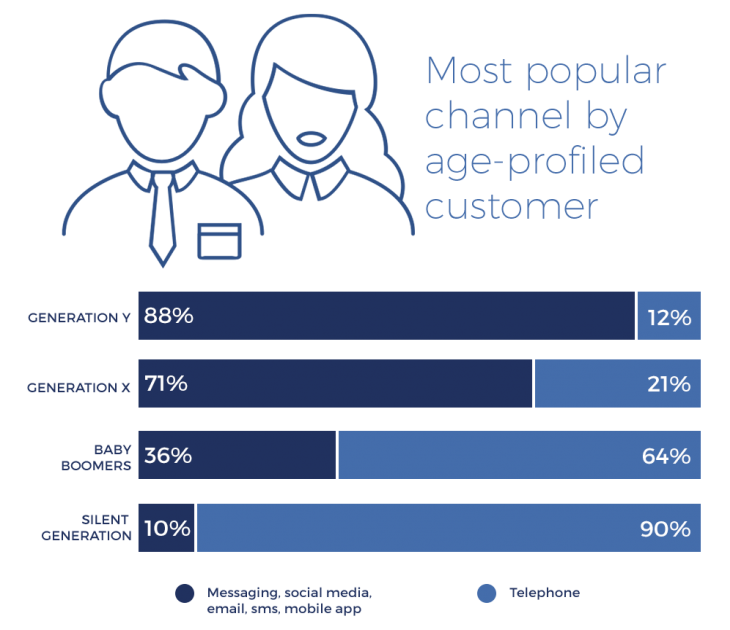 Messaging on Facebook: No One Waits in an On-Demand World

With over 2 billion users, most people have grown comfortable communicating over messaging platforms like Facebook Messenger. We all can easily connect with family, friends and business. As a platform, Facebook Messenger provides more than instant messaging. Users can trade video clips, photos, news, and make video calls to each other and businesses. For a business operating in a never wait world, instant communication with a live agent or chatbot can be the key to increasing sales and maintaining a stellar reputation.
Chatbots and voice apps represent the future of technology. The advent of Messaging and Conversational UI creates new ways for your customers to connect.
See the best design practices that held up over the test of time for understanding and visualizing some of the visual features that help create a great chatbot experience.
Brands across industries are adapting their mobile strategies to adapt to the use of messaging chatbots and voicebots to reach their customers.
Today's economy is "on-demand". Consumers are told they can get anything, anytime, anywhere. Chatbots make that happen faster and with less friction.
A Few of Our Thoughts on Facebook Messenger Chatbots and Messaging
Without question, many customers prefer face-to-face interactions for support from their favorite brands but the next best option for your business could be a chatbot.
Messaging, smart speakers and conversational commerce create a massive $40 billion opportunity for businesses of all sizes.
Our software service rapidly builds Facebook Messenger Chatbots
We've focused on creating Facebook Messenger Chatbots since the beginning. Our Facebook Messenger Chatbot Software Service can help your company extend your digital reach through a Facebook Messenger Chatbot. Take advantage of the millions of messages and users on Facebook messaging services
At Azumo, we believe the Future is Conversation. Messaging on Facebook and applications like it are rapidly becoming the most important interface for how your customers engage with your brand.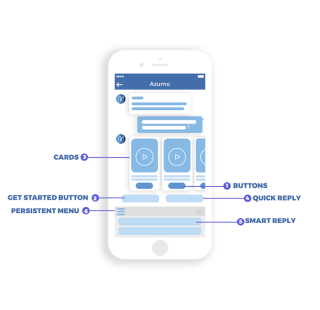 "I'd been told that to create this would cost tens of thousands of dollars, which was way more than we could spend. What's amazing is that Azumo not only understood what we wanted, but they did it for a small fraction of the cost."
Virginia Theological Seminary
Try Azumo's Facebook Messenger Chatbot Software Service for Your Business Today
Our Facebook Messenger Chatbot Software Service starts at $49 per month.
50-60 Francisco St San Francisco, CA 94133




Copyright © 2020 Azumo,LLC. All Rights Reserved