Azumo has seasoned Node.js developers who can create beautiful cross platform web, mobile and conversational applications for the modern era.
NODE.JS SOFTWARE DEVELOPERS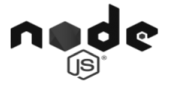 Build Your Node.js Applications with Our Node.js Engineers
Looking to develop intelligent modern, cross platform, secure technology solutions for web, mobile and conversation? Hire Node.js developers from Azumo.
Build a team of Node.js developers in our office or yours. Liberate yourself from the constant search for great seasoned software engineers. Hire Azumo!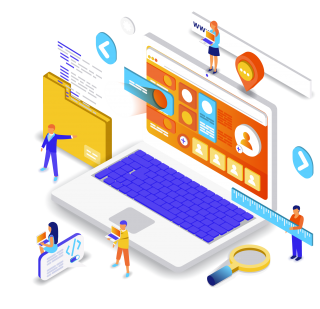 Our Deep Expertise with Node.js Development, a Lightweight Server-side Platform
Our Node.js web development experience is born from our strong approach to hiring and training. That approach allows us to build on advanced Node.js applications. Also, we can use the popular libraries to speed development time and save your budget.
Easy to Use
One of Node.js' advantages is that it is based on Javascript which increases its adoption among a wide set of developers globally. Creating apps with Node.js is very straightforward due to its rich set of libraries.
Perfect for Microservices
Born for the modern application. Because of its small overhead, Node.js is the language of choice for creating microservices within larger orchestrated applications.
Great Frameworks and Libraries

Great frameworks and libraries like Express, Mocha, React SSR, Webpack, and Passport make it easier to build in Node.js. So you can get more development pace from a wider community of developers.

Passport is an Express-based library that allows developers to use its authentication middleware to validate that logged-in users have proper permissions. Passport also enables simple integration with third-party authenticators such as Facebook, Twitter and others.

Express is a minimal and flexible Node.js web application framework that provides a robust set of features for web and mobile applications. Developers can create robust, performant applications and APIs quickly.

Node.js Developers and More to Match Your Technology Needs
We design and build fast, simple and elegant user interfaces able to run in multiple browsers, mobile phones and tablets, with React, Angular, Python, Node, Golang and Ruby.

We build with cross platform tools like React Native and Flutter to cover both iOS and Android. These can get the most out of your budget. If you prefer native development instead we have those skills too.

Everyone is leveraging the cloud for some part of their business today. But are you designing your applications to take advantage of AWS, Kubernetes, and Docker. We can help you build and manage for the cloud.

We've built solutions across emerging technologies. Let Azumo design, build and manage your Blockchain, IoT, and Robotic Process Automation solutions.
The Future is Conversation. Voice apps and Chatbots enable new customer experiences and will power how customers discover and interact with your business.
With our seasoned software engineers, we've been able to tackle some difficult challenges over the years, including migrating, modernizing and securing legacy systems that are decades out of date.
A Full-Stack Software
Development Company

























As a top Node.js Software Development Company, we understand the need to cover a number of advanced technologies to meet your needs as the customer. So built our business to be a full-stack software development company.
Dedicated Node.js Development Team
We offer dedicated Node.js development team services that can quickly deploy for projects large and small. We can reliably support your ongoing projects with skilled developers. And because we are local to your business in the U.S. we can work when you work so there is continuous alignment.
Rapid team scaling to match your needs to our subject matter experts

We provide pre-screening of each team member

You get complete control over the team structure and level of involvement

We can provide ready to use infrastructure

We adopt your processes and methodologies to align with your team

Our team works at your pace and time zone

Able to Provide a Complete Custom Software Development Approach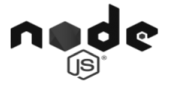 Good analysis and planning always begets good outcomes. Our business analysts can uncover new specs and refine existing ones so you get what your business needs.
Comprehensive Requirements
Users notice UI/UX of the app before they even get to functionality. We design for the latest web and mobile design trends to provide easy-to-use design for your application
UI/UX Web
and Mobile Apps
Our Node.js app development provides you a feature-rich responsive application that is performant and user friendly.
User Friendly
Software App
In our On-Demand world, your users don't wait long for anything. We build performant Node.js applications that deliver across mobile, web and cloud.
High Performance Node.js Applications
We focus on security so the applications we develop with you or sturdy and secure. We even have certified security experts who can review your applications for best practices.
Security-first Approach
to Development
Our Node.js development provides you a complete solution for building beautiful web and mobile applications.
End-to-End Custom Node.js Development
Our clients connect with us via all the modern channels including Slack, Phone, Messaging, Email, Git and more. And if those don't work we come to your office.
Easy Communication with our Team
We work hard to make sure you can see our progress. From weekly reports down to the minute to commits, you will know what we are developing.
Transparency and Alignment with You
Why Choose Azumo for Node.js Development
We are one of the fastest growing software development companies in the US. We focus on providing you - our customer - a fabulous experience

Build Performant Solutions
Each One of Our Customers Started With A Conversation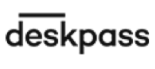 Customer: Large Global Media Company
Our Role: Alexa Skill and Google Assistant App
Customer: Social Media Business
Our Role: Mobile Application Development
Customer: Large Video Game Publisher
Our Role: Web and Mobile Application Development
Customer: Massive Social Media Business
Our Role: Web and Mobile Application Development
Case Studies: Learn About Our
Custom Node.js Development
"Azumo is one those rare companies that understands the intersection of technology, its relation to business enablement and customer experience. In addition, their commitment to quality and information security are exemplary and we couldn't be happier with our choice of a partner and vendor.""
We can assess and guide you through the technical decisions that your company needs.
Accelerate, Modernize and Protect Your Business With Azumo
You don't have to go it alone. We provide a complete approach to your needs that supports every part of your IT process from software development to managed services to conversational apps.
50-60 Francisco St San Francisco, CA 94111
6800 Weiskopf Ave, McKinney, TX 75070





Copyright © 2019 Azumo,LLC. All Rights Reserved