OUR INTELLIGENT TECHNOLOGY SOLUTIONS
Our technology solutions form the foundation for an enduring technology partnership with you. We can help your business affordably imagine and innovate in the modern economy.
Outsourced software development. We help you accelerate your growth efforts, build within budget, and deliver on time with confidence.
IT operations management is a strategic imperative. In an era of 24/7 availability, our lightning fast responsiveness helps your business stay productive.
The Future is Conversation. Voice apps and Chatbots enable new customer experiences and will power how customers discover and interact with your business.
Custom Development

Mobile App Development

Web App Development

Cloud Development

Blockchain Development

Data Engineering

Outsourced Development

Full-stack Developers



Cloud Managed Services

Cloud Migration

Managed NOC Services

Managed Endpoint Services

Infrastructure Monitoring

Cloud Backup

Disaster Recovery

Windows Management




Risk Management




Compliance Readiness

Network Firewall Security

Incident Response

Staff Augmentation
Google Assistant

Web-based Bots

AI-Chatbots

Natural Language Tools

Voice Applications




Chatbot Authoring Tools




Multi-lingual Bots

Intelligent Process Automation

Customer Care Bots

Chatbot Management
Often the first step in building an intelligent technology solution is to identify and discover the strategic and technical needs of your company. We can assess and guide you through the technical decisions thatyour company needs.
"Azumo is one those rare companies that understands the intersection of technology, its relation to business enablement and customer experience. In addition, their commitment to quality and information security are exemplary and we couldn't be happier with our choice of a partner and vendor.""
Accelerate, Modernize and Protect Your Business With Azumo
You don't have to go it alone. We provide a complete approach to your needs that supports every part of your IT process from software development to managed services to conversational apps.
50-60 Francisco St San Francisco, CA 94111
6800 Weiskopf Ave, McKinney, TX 75070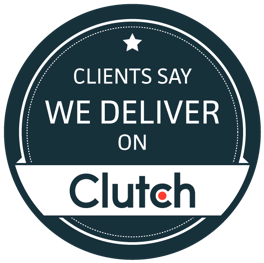 Copyright © 2019 Azumo,LLC. All Rights Reserved