Nearshore Software DevelopmentServices

Find in Azumo a top-rated full-stack development company, ready to build top-notch digital solutions
to transform & scale your Business.
We are a one-stop-shop for all your Software Outsourcing needs
From transforming existing products to building something completely new,

we help you thrive in today's competitive world.
We design and build high quality user interfaces able to run in multiple browsers, mobile phones and tablets, with React, Angular, Python, Node, Golang and Ruby.

We build with cross platform tools like React Native and Flutter to cover both iOS and Android. These can get the most out of your budget. If you prefer native development instead we have those skills too.

The Future is Conversation. Voice apps and Chatbots enable new customer experiences and will power how customers discover and interact with your business.
We've built solutions across emerging technologies.
Let Azumo design, build and manage your Blockchain, IoT, and Robotic Process Automation solutions.
Everyone is leveraging the cloud for some part of their business today. But are you designing your apps to take advantage of AWS, Kubernetes, and Docker. We can help you build and manage for the cloud.

Our DevOps experts will leverage Cloud-based solutions to make your Business more efficient and establish an optimal workflow that will help you reduce your time to market, optimize costs and resolves fewer points of failures
Get a highly experienced technology expert working with you to ease and support IT initiatives, outline tech strategies and pursue your business goals by leveraging your current technology infrastructure, tools and teams.
Managed & Augmented Teams
We'll build a flexible, diverse team of talented engineers that will work exclusively for you and/or become members of your team. Blending smoothly into your business dynamics and rapidly aligned to your processes & methodologies.
Our mission-driven agile process has a proven track record of outstanding results
We've thought through everything you need to affordably build and manage a modern business.
You have hundreds of decisions to make when it comes to technology and choice. With decades of experience building robust systems, Azumo can craft the solution that fits for your business.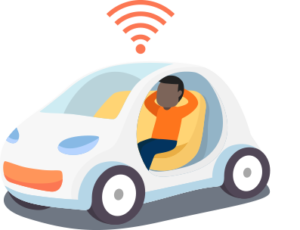 Find your way to innovation by building across all modern platforms and languages
We build beautiful cross platform applications in React.

Proven history building data driven intelligent apps.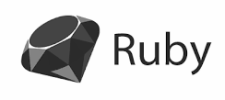 Deep experience developing for Ruby and Ruby on Rails.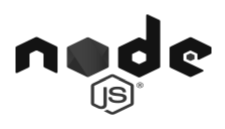 Azumo creates scalable cloud apps in Nodejs.
We build, launch and manage your Messenger Chatbot.
Azumo creates engaging Alexa Skills.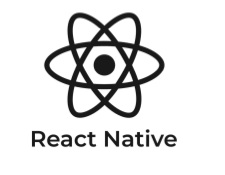 From small single founder entrepreneurs and venture backed startups to middle market companies and large enterprises, Azumo has helped customers like you reach their technology goals
Get a developer working for you in days not weeks or months so your project won't skip a beat. We've placed outstanding engineers with our clients in a 1-2 days and started new projects just as quickly.
Our process uncovers software engineers with a maniacal focus on client experience. Each of our seasoned developers pass through our rigorous interview process before we let them blend in with your team.
Aligned With Your Process
Azumo software engineers operate as dedicated team members. Our developers work with your software development tools, follow your SDLC processes, and are guaranteed to overlap 100% with your team's daily working hours
We pride ourselves on creating value for our customers. We've designed our business to pass on our savings to our customers so you can amplify your ROI. So not only do you get a software developer that fits your needs but they also match your budget.
Each one of our Customers started with a conversation
We solve your complex technical challenges so you can create more engaging connections with your customers, partners, and employees.






We are one of the fastest growing software development companies in the US. We focus on providing you - our customer - a fabulous experience



Seasoned Software Engineers



Quickly Align to Your Process
"Bento for Business needed to wrangle some complex data engineering and visualization and our team was swamped. Azumo came in with a dedicated team that quickly grasped our problem and designed and built our data integration solution. They delivered a clearer picture for our business in a timeframe I didn't think was possible."

Develop your Software Applications without compromise
We provide a complete approach to your needs that supports every part of your IT process from software development to managed services to conversational apps.

We built Azumo with a purpose of helping companies of all sizes take advantage of the powerful confluence of data, cloud and AI. As we began working with more and more customers, we found that many of our clients wanted to also harness the power of a range of modern frameworks and technologies. So we expanded our business to meet our customers' needs.
Today, as an outsourced software developer we deliver tremendous value to founder-led companies, innovators and any businesses seeking to modernize.
ATS Integrations
Stripe Integrations
Twilio Integrations
San Francisco + Argentina + Colombia + Dominican Republic + Uruguay
3130 Alpine Rd
Suite 288 PMB 485
Portola Valley, CA
94028

Copyright © Azumo,LLC. All Rights Reserved